There are many kinds of investment opportunities in the market. And almost all of these investment options seem to be a good choice for you. However, there are some tips you must keep in mind while investing in real estate, one of the best modes of investment.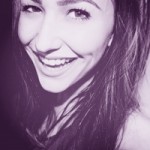 10 Commandments Of Successful Investing In Real Estate
Here are the 10 commandments of successful investing in real estate:
Education: Before you begin packing and moving boxes, remember to educate yourself with the areas, the interest rates and other kinds of details that will help you invest better.

Advise: Do not take any decisions without discussing your ideas with an investment counsellor. This session with the counsellor will help you understand the flaws in your ideas.

Financial Financing: You will need to maintain a proper planning and proper action plan. Investing in real estate require huge sums of money, which is why you need a solid plan that will not disrupt the cash flow.

Remain in Control: You will need to understand that there are various kinds of people you will deal with. Remember to keep a level-head and understand what the situation requires you to do.

Be careful: As mentioned earlier, real estate investment is a huge deal. You will need to be very careful when you make your decisions. Always plan ahead and understand the way the market works to make profits.

Do not gamble: Investing in real estate and gambling with your money are two different things. Do not put your money in just to try things...