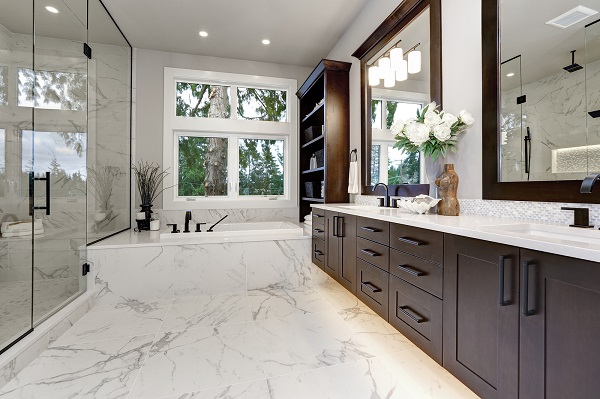 If you are considering remodeling parts of your home to either increase the sale value, or make it more attractive to buyers, it's important to understand that not all renovations are created equal. Upgrading some parts of your home will add more value to the property than others – even if you have spent the same amount on bringing them up to date. Below we take a look at renovating the master bedroom and bathroom and the kind of return on this investment you might expect in terms of property value.
Top renovations for increasing property value
If you google the best renovations for increasing the value of your property, it's likely you will get a list of suggestions to improve energy efficiency, add more square footage or convert your basement area. While all of these can add value to your property, it may not be the best investment if you are planning to move. No-one wants to spend thousands on a property they are preparing to leave - unless that money is guaranteed to come back to you on the completion of the sale.
Kitchen and bathroom renovations always come out on top when looking for renovations that add value. However, these can also be the most expensive renovations for a home, so it is wise to think carefully before embarking upon a total kitchen or bathroom refit. There are other ways to renovate that cost less and provide the same (or better) bang for your buck.
Where to start with master bedroom and bathroom renovations
In most cases, arranging to update the bathrooms of your home, will provide a good ROI and also entice buyers. This doesn't mean you should rip out all the fittings and fixtures and replace everything....